Upcoming Events
The Sutra of Golden Light
Date: Sunday, May 6th 2018
We will gather togther to recite the complete King of Glorious Sutras called the Exalted Sublime Golden Light.
---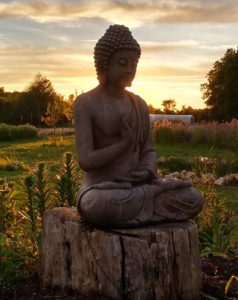 Animal Liberation Practice in the Country
Date: Sunday, June 10th
Lama Yeshe Ling will be hosting an afternoon in the country to do animal liberation practice. A member of the community has kindly offered her farm to do this beneficial practice.
---
Look for Lama Yeshe Ling's Booth at the Vesak Festival this May!
Date: Sunday, May 27, 2018
"Mississauga's Celebration Square will be hosting Vesak: Buddha's Birthday Celebration on Sunday, May 28, 2017. This event will be held outdoors joint by all the Buddhist Temples in the Greater Toronto Area. The event includes: exhibitions by local Buddhist temples, blessings chanting ceremonies by Buddhist monks and nuns, the Bathing Buddha ritual, traditional music and dance, martial arts and much more! Free Eve
His Holiness the Dalai Lama will turn 83 on July 7th( July 6th in India) We will gather to do a Compassion Buddha Practilce (CHenrezig) cake andrefreshments will be served.